Moqhaka launches against crime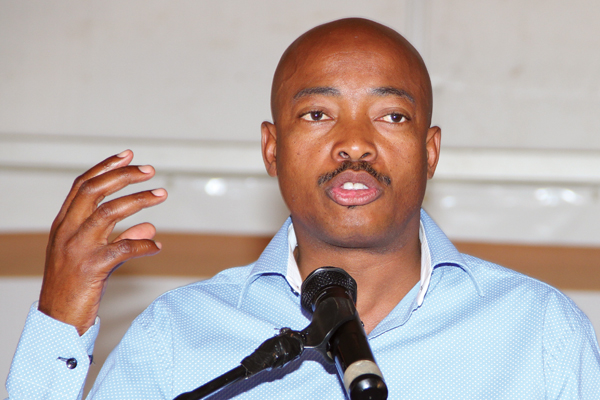 The Moqhaka Local Municipality has responded to the high levels of crime in Kroonstad by partnering the business sector to install surveillance cameras in strategic CBD places.
According to a statement the executive mayor of Moqhaka Local Municipality, Jihad Mohapi, and Kroonstad business forum, will install closed-circuit television (CCTV) cameras at major points across the town by Friday next week, as part of the "Safe Town Project".
A high-level meeting in this regard was held at the municipal offices on October 15 by both parties where an agreement on the cameras was reached.  The two parties believe the cameras will be helpful to law enforcement agencies fighting crime in the town.
"The CCTV cameras are expected to help the traffic department and police keep a check on traffic violations, especially big tracks as they are not allowed to park in town at night. They will also help to nab any act of crime taking place in town.
"CCTV cameras have repeatedly proved its effectiveness in the fight against crime. The fear of crime and knowing that there is an extra set of eyes watching helps to reassure people that they will be safe," said the statement.
Mohapi was quoted as saying: "It also acts as an important set of eyes for the police, providing valuable evidence where incidents occur."
Meanwhile, heavy trucks found going through the town will be impounded and owners will pay heavy fines. The CCTVs will also be used to nab trucks that park in town. Trucks are not allowed or permitted to either park or go through the town
Both Mohapi and the business community welcomed this move as a step in the right direction, more so because larger trucks hasten the deterioration of roads due to the extra weight they haul. Cameras will be installed in Cross Street, Reitze Street and at other hotspots in town.
The meeting also agreed to the introduction of a one-hour parking system from November 1. The municipal employees are already busy with road signs and, come November 1, everyone will know when their time is up.
One-hour parking signs will ensure that parking spots are free for others to use and will also help relieve parking pressure by allowing parking for limited periods.
Strict law enforcement on one hour parking and driving without fastening a seat belt will be enforced by the local traffic department. There will be zero tolerance on stop signs and driving whilst using a cell phone.